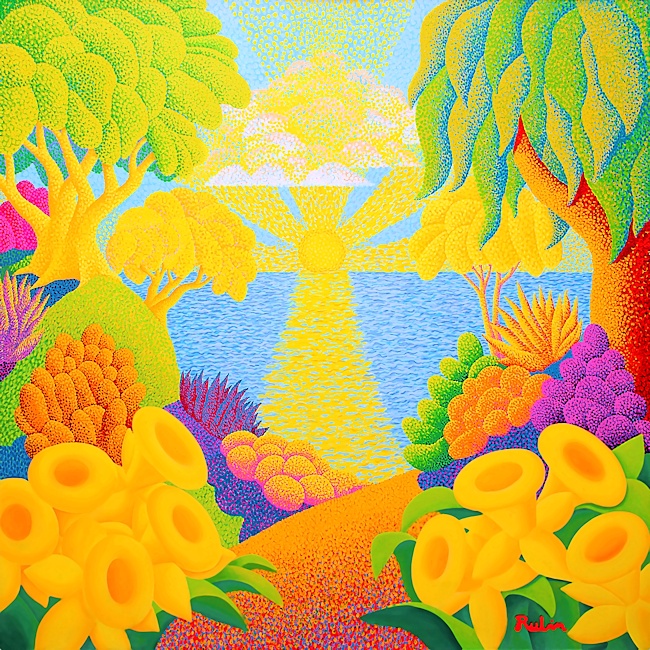 "THE DAY" - "OF HOPE FULFILLED"
Pointillism 64x64 inches acrylic on canvas 1994
The Day is the seventh and final painting in Rubin's visual poem
about a spring sunrise on Chicago's shore of Lake Michigan.
It is one of Rubin's greatest expressions of joy.
Since spring 1994 it has served as a
National Symbol of Hope for a Cure to HIV/AIDS.